Thane the Cadet (タノー候補生, Tanō kōho-sei?) is a Scout Ace found in Valkyria Chronicles 4, and the first Ace encountered in the game. He is part of the Imperial counter-attack force that corners Squad E after they identify the six Heavy Imperial Tanks in the battle mission Inner City Assault.
Gameplay
Thane does not initially appear on the map at all, only arriving in the second section of the mission where the player must snipe the three signal towers. He is hiding behind a building in the courtyard containing the last signal tower, directly in front of one of the last pair of Heavy Imperial Tanks.
The principle problem with dealing with Thane is that there is no way to get behind him without the Heavy Tank opening fire. Crawling in the grass is not an option either, since the tank will see any soldier Thane sees. The Heavy Tank itself cannot be destroyed, as a particular condition of this mission is that the tanks are invulnerable to anything except the artillery strikes called in by shooting the signal towers.
As a result, it is best to bring up a Scout to deal with him rather than potentially wasting a Sniper's ammo on him. His evasion rate is fairly low for an Ace, so he should succumb after one or two attempts. He will not move from his starting location during the Imperial turn unless he has spotted a member of Squad E.
Alternatively, a Grenadier can mortar his position when deployed along the main street. If no additional enemy units have the Grenadier spotted, this will be a surprise attack negating his evasion.
Stats and equipment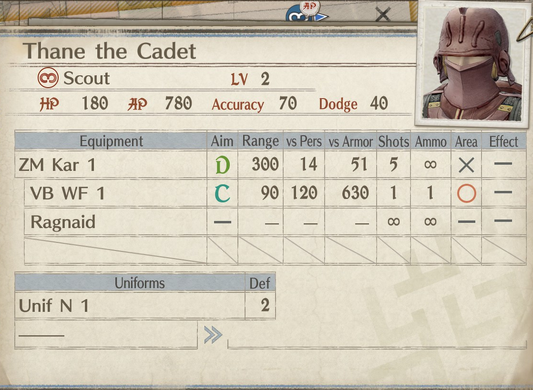 Has 10 total defense.
Location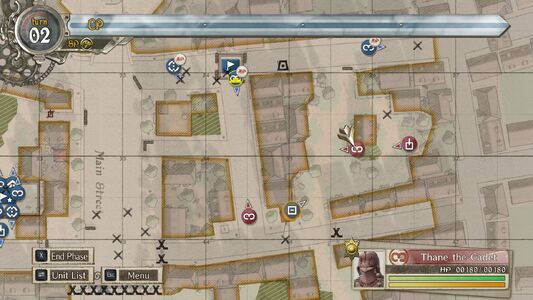 Reward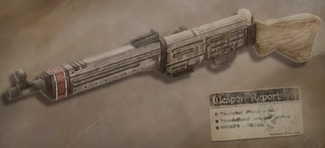 Defeating him rewards the player with a ZM Kar 1(e), a low-level Imperial Rifle shorter-ranged and less accurate but vastly more powerful than the ZM Kar 1 he uses himself.
Like all captured Imperial rifles, it trades range and accuracy for greater vs Pers hitting power.
The Scout Ace Zuko the Prophet in Normal Skirmish 2 shares Thane's weapon drop, being effectively a stand-in for him.
| Equipment | Aim | Range | vs Pers | vs Armor | Shots | Ammo | Area | Effect |
| --- | --- | --- | --- | --- | --- | --- | --- | --- |
| ZM Kar 1(e) | E | 180 | 37 | 45 | 5 | ∞ | X | - |
Community content is available under
CC-BY-SA
unless otherwise noted.