Tank Officer Arker

The Hafen takes aim at Tank Officer Arker.
Information
Affiliation
East Europan Imperial Alliance
Weapon Drop
Reinforced Frame (Hafen)
Voice Acting
Japanese
Not voiced
English
Not voiced
Tank Officer Arker (アーカ戦車長, Āka sensha-chō?) is an Assault Tank Ace found in Valkyria Chronicles 4. He appears in the Squad Story mission "Treading New Ground," in the battle mission Tank Boys.
Gameplay
Arker's tank is parked in the top part of what was the starting area of the battle mission in Chapter 2: The Liberation of Reine. This is straight ahead of where the Hafen starts this mission.
Arker is basically just Lucky Seitz with a different cosmetic turret variation and 200 more Body HP. His tank has level 1 armament, but the Body Def of a level 4 Assault Tank and more HP than any standard model.
Getting to him is a pretty simple matter: the main thing to do is get Aulard Abington down to the Hafen through the destroyable wall, in order to remove the anti-tank mines in the road. These mines are devastating, with even a fully-upgraded Hafen easily being taken down to critical health if it hits several at once. Then it is a simple matter of destroying the anti-tank gun in the road ahead, and the path to Arker is clear.
It is a good idea to turn the Hafen around and back up against the glowing level border barrier behind Arker, since there is a lot of firepower pointed at this area (including a hard-to-kill anti-tank gun up on a roof to the right of the enemy base camp on the Command Mode map) and it is a bad idea to expose the Hafen's radiator.
Stats and equipment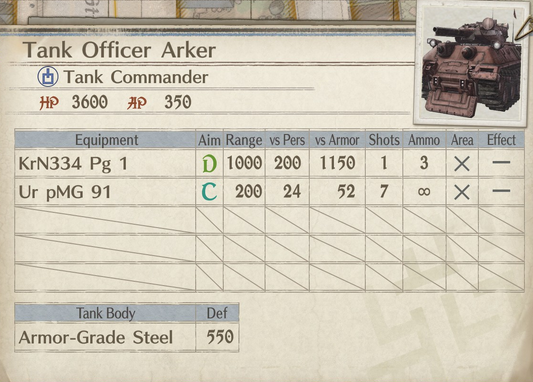 Location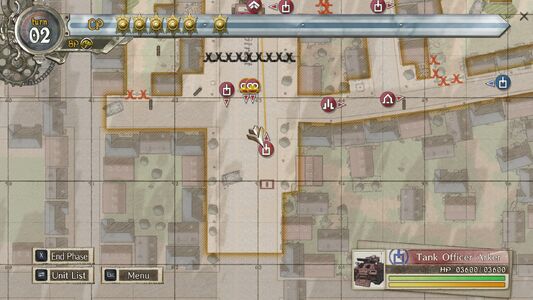 Reward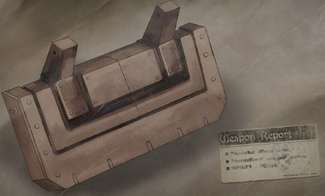 Defeating him grants the upgrade Part "Reinforced Frame" for the Hafen. This 1x4 Part offers almost as big a Body HP boost as the top-level Part "Ragnite Underbody" (350 versus 400), while being half the size (1x4 rather than 2x4).
If extra Body HP is something the player feels they need, this is a very worthy upgrade.
| Equipment | Part size | Effect |
| --- | --- | --- |
| Reinforced Frame (Hafen) | 1x4 | HP +350 |
Community content is available under
CC-BY-SA
unless otherwise noted.