Supersonic Marath

The Hafen attempts to deal with Marath.
Information
Affiliation
East Europan Imperial Alliance
Weapon Drop
ZM Kar 3(e)
Voice Acting
Japanese
Not voiced
English
Not voiced
Supersonic Marath (豪速のマーサ, Ōsutoraria-soku no māsa?) is a Scout Elite Ace found in Valkyria Chronicles 4, and the first Ace in the game of Elite rank. He is part of the elite Imperial strike unit that tries to prevent Squad E from escorting refugees to the Centurion in the battle mission Refugee Evacuation.
Gameplay
Supersonic Marath is located at the top of a watchtower above and to the right of Squad E's starting location. His very high dodge means taking him head-on is likely to waste a lot of Command Points, which would be better used dealing with the proliferation of Lancers in the same area.
He can either be targeted by a Grenadier, or "turned" by having units pass him heading for the Assault Tank and Anti-Tank Cannon on the hill, then while he is facing them, have another unit go through the right-angle area above the starting location, killing the enemy Grenadier along the way, and then having them shoot him in the back of the head. As a Scout, he has 270 degree vision, but hugging the wall in this area should prevent him from seeing the unit sneaking up on him.
Stats and equipment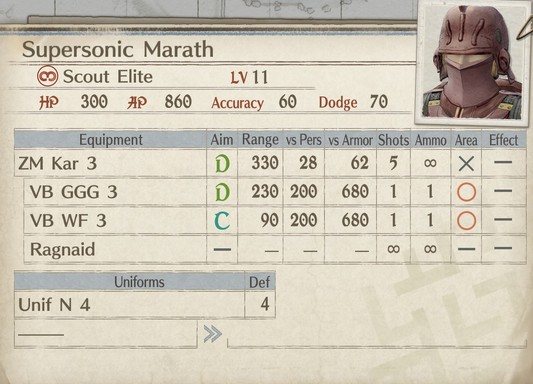 Has 5 total defense.
Location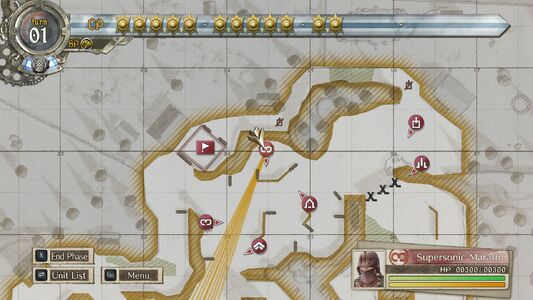 Reward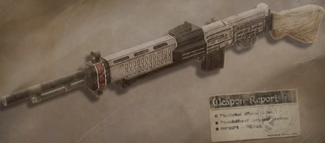 Defeating him rewards the player with a ZM Kar 3(e), a mid-level Imperial Rifle shorter-ranged and less accurate but vastly more powerful than the ZM Kar 3 he uses himself.
Like all captured Imperial rifles, it trades range and accuracy for greater vs Pers hitting power.
The Scout Ace Xeda the Operator in Normal Skirmish 7 shares Marath's weapon drop, being effectively a stand-in for him.
| Equipment | Aim | Range | vs Pers | vs Armor | Shots | Ammo | Area | Effect |
| --- | --- | --- | --- | --- | --- | --- | --- | --- |
| ZM Kar 3(e) | E+ | 180 | 46 | 55 | 5 | ∞ | X | - |
Community content is available under
CC-BY-SA
unless otherwise noted.