Lucky Seitz (幸運のサイト, Kōun no saito?) is an Assault Tank Ace found in Valkyria Chronicles 4. He is positioned in a side-path to one side of the mission's base flag in the battle mission Supply Depot Ambush.
Gameplay
Seitz lurks down a side-alley waiting to deliver Interception fire on anyone trying to capture the Imperial base camp, and is far beyond where the Hafen is allowed to go in the mission. His tank has level 1 armament, but the Body Def of a level 4 Assault Tank and more HP than any standard model.
His tank can be targeted from the central map area by a Grenadier with an anti-tank mortar once spotted. Another option is to capture the base up on the cliff to the right and deploy a Lancer, then use Direct Command to bring them down into the vicinity of the base flag so they can get behind Seitz and shoot his radiator. This can either be done the safe way, by walking around the building, or by walking along the wall behind the base flag and then darting past Seitz, taking a little machine gun fire in the process.
If using a Lancer, it is a good idea to redirect the Armored Train at the top of the map by switching the points, as it being present will result in a lot more interception fire than a Lancer at this stage of the game could reasonably be expected to survive.
Stats and equipment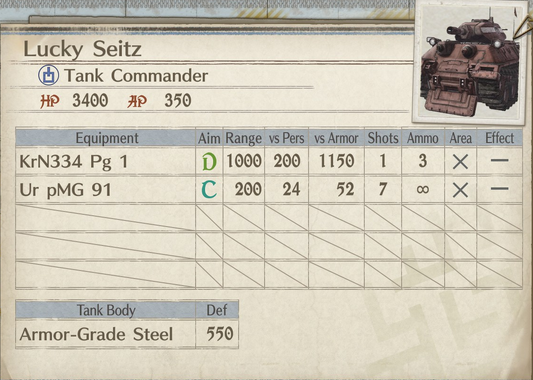 Location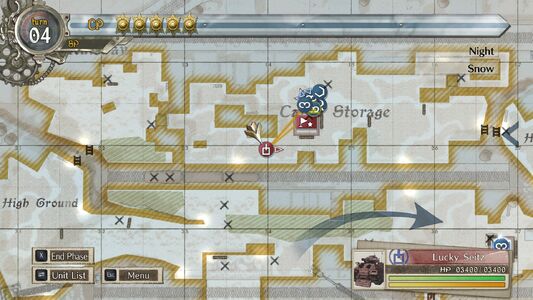 Reward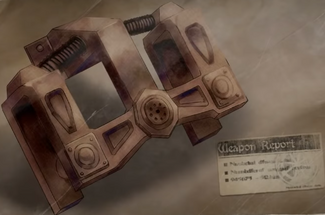 Defeating him grants the upgrade Part "Spring Drive" for the Cactus, which offers a +80 AP boost and neatly fits into the space left over with the first two Capacity upgrades in place.
| Equipment | Part size | Effect |
| --- | --- | --- |
| Spring Drive (Cactus) | 2x2 | AP +80 |
Trivia
Community content is available under
CC-BY-SA
unless otherwise noted.