Loverboy Wagner (愛のワーグラー, Ai no wāgurā?) is a Lancer Paragon Ace found in Valkyria Chronicles 4. He is found guarding a raised courtyard area of the train yard in Hard Skirmish 4: Off the Rails.
Gameplay
Loverboy Wagner is located behind a sandbag wall in the middle-left of the map as viewed in Command Mode, in the area marked "High Ground" (or "High Place" in the Japanese version). This area also contains a fixed machine gun, two Shocktroopers and one of the Engineers, and going up here will trigger the arrival of the Armored Train in the middle of the map.
It is a decent idea to soften this area up with the Ship Order "Bombardment" before proceeding. Regardless of whether or not the player decides to do this, the best course of action is to send the Hafen or ideally the Glory up to take care of the fixed machine gun, following up with infantry to deal with stragglers.
Since he is crouching, it is necessary to destroy the sandbag wall in front of him with a grenade or mortar before attacking him, something that will do virtually nothing to Wagner himself due to his Blast Suit. His ridiculous dodge rating means that it is more or less mandatory to have a unit move behind him for the kill, but since he is a Lancer he will not turn for follow them as they do this.
Stats and equipment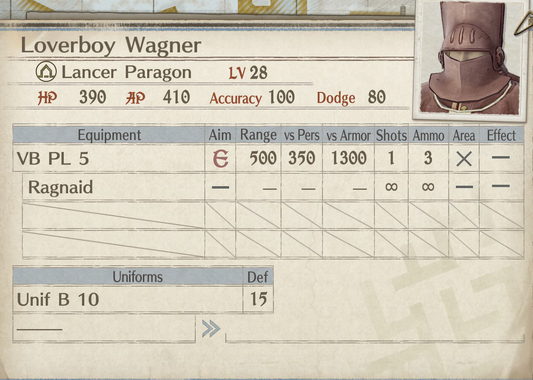 Has 25 total defense.
Location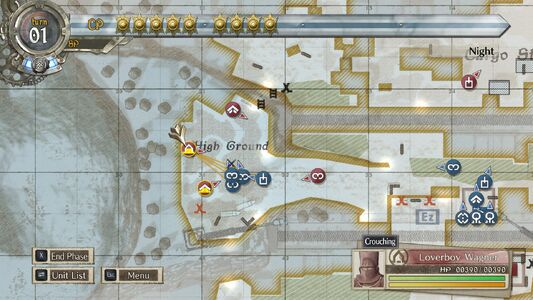 Reward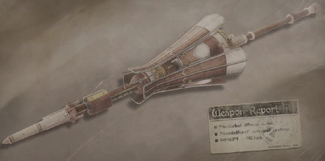 Defeating him rewards the player with the VB PL 5(e), the second most powerful anti-tank Lance in the game. It is getting on for twice as powerful as the VB PL 5 that Wagner himself carries, has the same range and is much more accurate (not that a weapon accuracy rating of E matters to Wagner given his inherent Accuracy is 100), but has only five-sevenths of the vs Pers performance.
While it is as powerful as the fully-upgraded gun of the Hafen, it is short-ranged and its accuracy leaves more than a little to be desired. It is best employed by one of the more accurate Lancers (such as Gertrude Albright) or used with the Order "Concentrate Fire" to ensure it flies true.
| Equipment | Aim | Range | vs Pers | vs Armor | Shots | Ammo | Area | Effect |
| --- | --- | --- | --- | --- | --- | --- | --- | --- |
| VB PL 5(e) | D+ | 500 | 250 | 2000 | 1 | 3 | X | - |
Trivia
The VB PL 5(e) uses the same model as the VB PL 4(e) and VB PL 6(e).
Community content is available under
CC-BY-SA
unless otherwise noted.