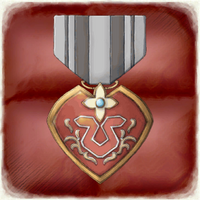 Award
User who unstub 5 articles will be awarded with the Crimson Heart Medal.
Note that admins might not be able to keep track of how many articles you have unstubbed, therefore to receive this medal, you need to write a request to one of the admins on his/her talk page and show him/her the links to the articles that you have worked on.
Guidelines
There is a list of stub articles that need your attention here Category:Article stubs.
Improving, expanding, adding images, etc. enough so we can remove the stub tag from these articles.
Records
This section is for editors to keep track of the number of stub articles that they have contributed to.