Commandant Zorg (シオルグ政務官, Shiorugu seimu-kan?) is an Assault Tank Ace found in Valkyria Chronicles 4. He is found in the Squad Story "Legacies Left," and guards the Imperial base camp in the battle mission C*L*A*S*H.
Gameplay
Zorg is positioned to the right of the final base flag needed to complete the mission, though he is not in the base area itself. He is basically a copy of Ette of the Icefield, being a tank with level 2 weaponry and 3,800 Body HP, more than any standard Assault Tank variant, but also has a boost to his Body Def to the point that, too, exceeds any normal variant. Like Tank Officer Arker, his Assault Tank mounts the second-variant AP turret, but his armament has no enhancements over a tank of his level with the normal turret.
The Glory can get across the bridge below him to target his radiator, which also puts it in a good position to mortar the troops holding the base camp.
It is also possible to have Keigel Hohmann climb the watchtower on his side of the ravine to target Zorg's tank's radiator ahead of time, though it is a rather tricky shot. Using the Order "Concentrate Fire" (sets unit's inherent Accuracy to 100, unlocked by getting Scouts to level 16) can turn it into a very easy shot if the player has it.
Stats and equipment
Location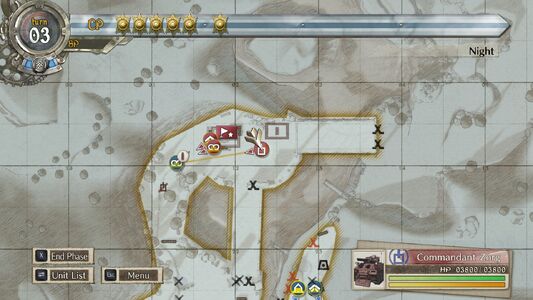 Reward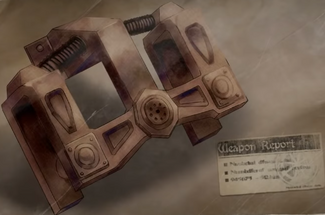 Defeating him grants the upgrade Part "Spring Drive" for the Glory, which offers a +50 AP boost. This is a vast improvement over the Carbon-Coat Leaf Part, which offers only 10 more AP while being twice the size.
| Equipment | Part size | Effect |
| --- | --- | --- |
| Spring Drive (Glory) | 1x3 | AP +50 |
Trivia
His name may be a reference to Emmanuel Zorg, the villain from The Fifth Element.
Community content is available under
CC-BY-SA
unless otherwise noted.